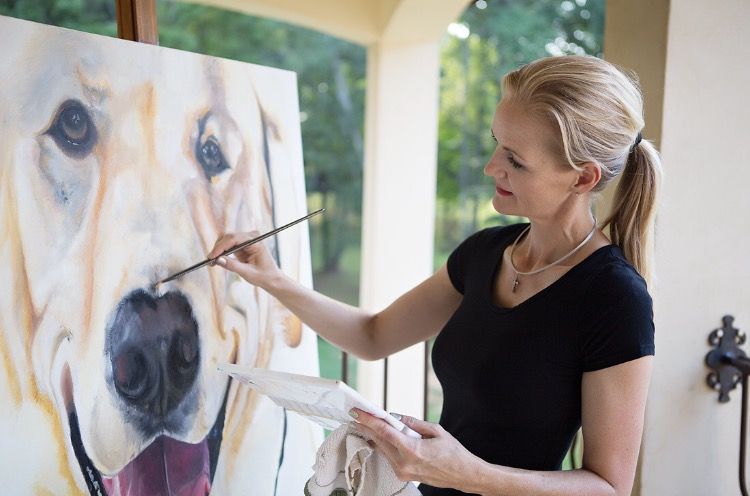 Elaine Vorster
Painter
Elaine Vorster is an South African born contemporary oil paint artist living in Tyler, TX.
She moved to America in 2004 and lived in the MidWest and was member of the Ozark brush and palette where she attended art workshops. Lived in Charleston SC, before settling in Tyler in 2008.
She studied interior decorating from Sheffield Interior Design School, New York. Her passion for making things around her beautiful help her to become a self taught artist.
Elaine's faith in Jesus Christ is shared & celebrated through her rich colorful art. She wants you to breath in art. Be inspired and infuse into the mind of her audience an encouraging divine influence to guide souls closer to God. The African lion is her favorite animal to paint, her trademark is to capture their eyes in blue. It represents the glory, and grace of God shining through their eyes upon us.
Elaine's art is displayed at Valerosa Gallery and at the Ben and Maytee Fisch College of Pharmacy in the W.T. Brookshire Hall.
She is a member of the Art Connection of East Texas.