Dana Adams was chosen as Valerosa Artist of the Month for January, 2018 to showcase his unique style of landscapes depicting Northeastern N. M.
Having traveled to Taos and Angel Fire, Dana was inspired to paint those scenes as set against snow covered peaks, lake waters rimmed by snow banks, and trees quaking in the winds.
Dana has shown his work in Valerosa since it opened in 2015, and has  been co-host of ART CONNECTION OF EAST TEXAS on several occasions. 
Be sure to stop by the windows of Valerosa Designs and Gallery in the Bergfeld Center.  You will see Dana's paintings surrounded by authentic Native American Acoma, Santa Domingo, Zuni and Mata Ortiz pottery, as well as handpainted drums.
Valerosa is located at 108 E. 8th Street,  Tyler.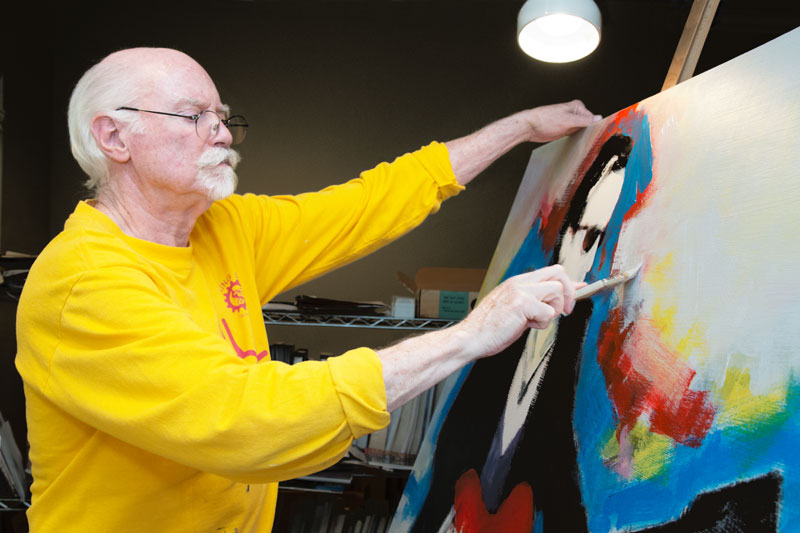 Dana Adams – Artist of the Month – January 2018